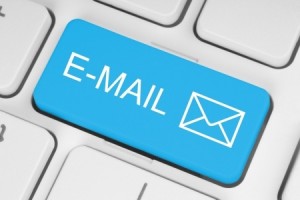 Email has been an essential tool for many small businesses. It gave them near instant messaging between the business and their clients, sending documents as attachments, setting up meetings and other useful, if not essential, functionality.
Some businesses saw email as an essential part of their IT infrastructure and wanted to be able to take control of it and make sure it was available at all times. To this end they invested in Microsoft Exchange and the associated IT headaches that can come with maintaining such a complex piece of software.
To keep an Exchange installation up and running smoothly and ensuring it's always secure and available is a serious investment involving multiple servers placed in separate locations. For most small businesses this just doesn't make sense any more as they can take advantage of hosted email solutions.
What is a hosted email solution? In a nutshell, another company sets up all the infrastructure required to deliver a reliable, available and secure email functionality and rents out mailboxes to other businesses. Microsoft has their own offering called Exchange 365 which comes bundled in their Office 365 subscriptions.  Collectively these hosted solutions that are available over the internet come under the umbrella of "The Cloud" and are hence Cloud Solutions.
Here at Forest IT Solutions we have been busy migrating clients away from their creaking and almost end-of-life on-premises installations. Most have opted to use Microsoft's Exchange 365 or Office 365 subscriptions and we have done all the setup, migration and end-user training.
With no client email downtime and a considerable cost-saving over setting up a new on-premises email infrastructure the clients have been delighted with the outcomes.
Please contact us to find out more about migrating away from your on-premises email infrastructure, or for supporting and advising on your existing setup.